ACCESIBLE AND CLEAN ENERGY AWARD
I

OBJAVLJENO 23.12.2020.
The Yellow Frame is awarded by National Geographic Croatia for sustainable development, science and education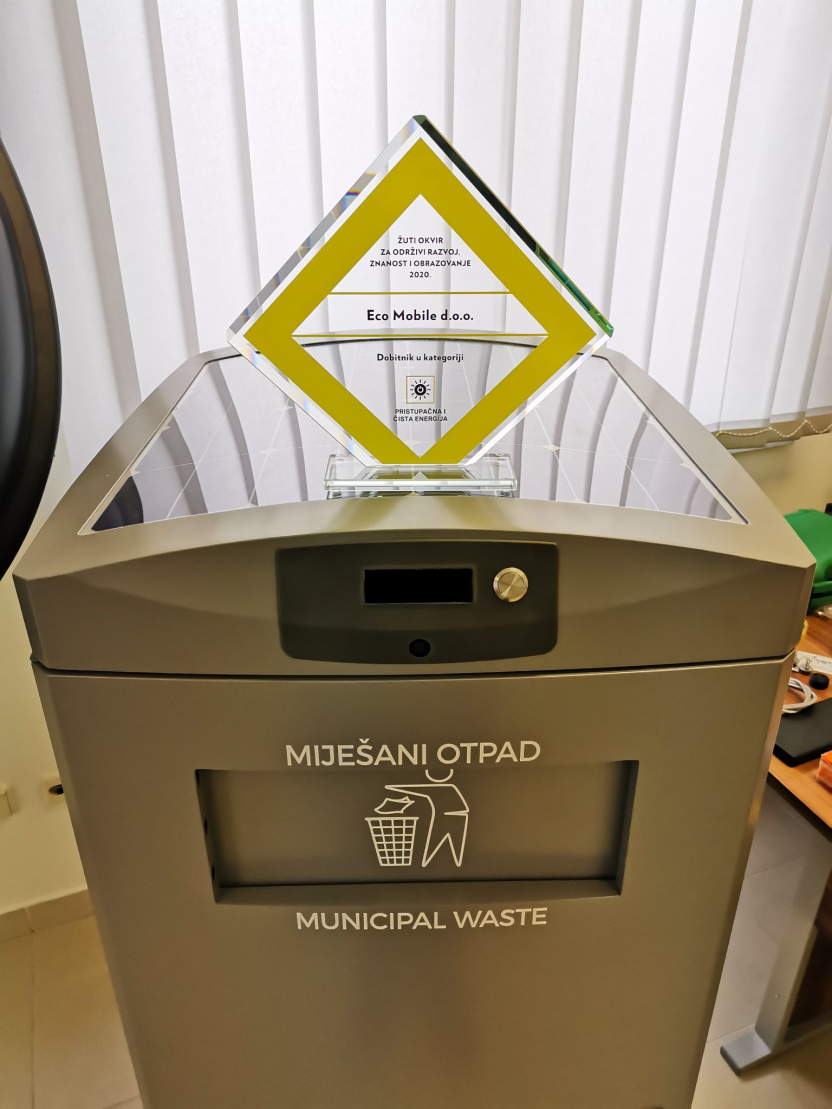 As a company specializing in the development, production and implementation of advanced information and communication solutions in waste management, 23.12.2020. attends the award ceremony "Yellow Framework for Sustainable Development, Science and Education 2020", where National Geographic Croatia and Adria Media Zagreb presented recognition to individuals, companies and institutions that contribute the most to sustainability in Croatia, including us as winner in the Affordable and Clean Energy category.
The motto of the Yellow Frame is "We inspire people to take care of their planet", and that is exactly what we as a company strive for and will continue to grow hand in hand with affordable and clean energy.
The Yellow Framework for Sustainable Development, Science and Education 2020 awards for epidemiological measures was held entirely online. The recording of the award ceremony can be viewed here: https://ngm-odrzivi-razvoj.adriamedia.hr/